The Bucket Analogy for Success in Business and Life
Some say cash is king. I say CASH FLOW is king. I find the following super simple Bucket analogy helpful for envisioning cash flow into and out of a household or business...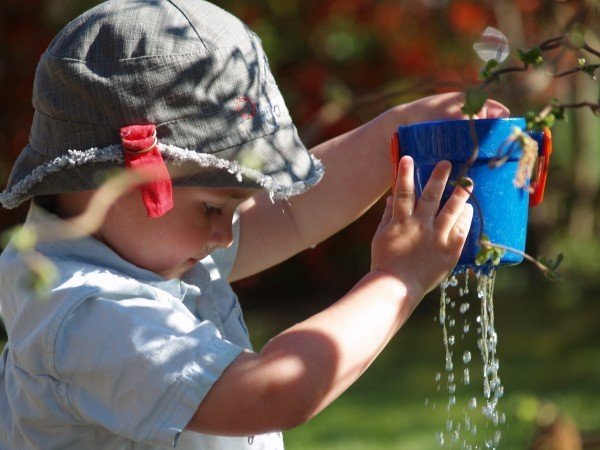 Your household or business is essentially a bucket with a spigot of cash flowing into it from earnings or sales. But there is also holes in the bucket draining cash out of your household or business from expenses such as mortgage, utilities, insurance premiums, cost of goods, payroll, etc.
If more cash is flowing in than is draining out, you have a positive cash flow situation, so your bucket fills or runneth over, enabling you to grow financial security or to grow your business bucket(s) and/or siphon off more profit.
On the other hand if those cash flow draining holes are too big or there are too many of them or they tend to grow in size, (or your cash flow drops), you can have more going out than is coming in, and so negative cash flow results in the pool of cash dropping in a trend that will inevitably result in an empty bucket (unsustainable financial situation).
The fix is to completely plug some of those drain holes or to more carefully control the flow from some, and to limit the addition of new drain holes (expenses). Or consolidate several drain holes into a new drain hole that lessens outflow (example refinance debt with better terms such as with lower interest and payments). You can also increase the amount of cash flowing in to overwhelm the amount draining out. Preferably BOTH - bring in more revenue while also decreasing expenses, which can create a synergistic rapid improvement in your financial situation.
This bucket analogy is useful for regular families as well as for business owners because every household should be run like a well-managed business, with careful money management based on what is coming in and what is going out. First you must know and track the rate of cash inflow versus cash outflow. Then build in fail-safes for when each rate of flow might unexpectedly deviate from the mean rates. And always be looking for ways to make the bucket runneth over. The best fail safe is to have significantly more coming than is going out and to wisely invest the over-flow to shore up and grow positive cash flow positions.
Many households and businesses are operating hand to mouth, with the level of net cash neither rising or falling. But this equilibrium situation is also precarious because it's likely to have either earnings drop or expenses rise, or both, which can immediately create an unsustainable cash flow situation. It can also mean there is no dry powder to take advantage of opportunities that might come along.
So in business and in life live well below your means and make more hay while the sun shines.