A Senior Pass or "Golden Age Passport" Costs $10 and Will Unlock a Lifetime of Great Retirement Discounts
Getting your Senior Pass from the U.S. government when you turn 62 (or older) is a must-do because of how much money it can save you at over 2,000 federally managed recreation sites across the nation.
Just like getting an AARP membership card for great discounts (see link at page bottom), getting your "Golden Age Passport" (as it was once known) is also very cheap and can easily save you hundreds of dollars every year.
It's a no-brainer for big savings at thousands of our beautiful national parks in every state in America.
A senior pass only costs $10 and is good for the rest of your life for discounts on entry fees at national parks and national wildlife refuges, plus steep discounts on "expanded amenity fees" at most federal recreational sites, including national forests, grasslands, and parks.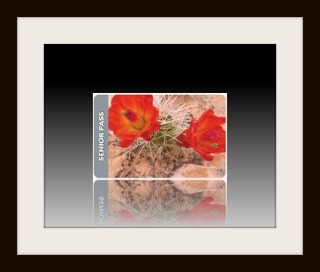 Many parks have free entry. But some of the more popular parks do not.
For those that are not free to enter, such as Yosemite Park which costs $20 and Yellowstone Park / Grand Canyon which costs $25, your Senior Pass card can often get you and others in your group in for free and thus will more than repay your $10 cost for the card with just one park visit.
Imagine how much you can save for the life-time of your card, just on entry fees to national parks alone.
But it gets even better because your senior citizens discount card will also often save you up to 50% on other fees within most national parks.
Examples of park fees you can save on are: boat launch fees, concession fees, camping fees, swimming fees, transportation systems, guided tours, and special use permit fees.
If you have already turned 62 and you are a permanent U.S. resident (not just owning property or paying taxes in the U.S.) or if you are a U.S. citizen with a U.S. passport, green card, or driver's liscence, you likely will qualify for a Senior Pass.
---
Update: "Golden Age Passports" a.k.a. "Golden Access Cards" Are Now Known As "Senior Passes"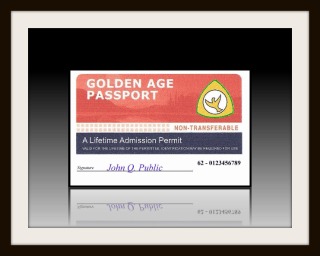 Prior to 2007 you may have been issued what was called a "Golden Age Passport" or "Golden Access Card" by the National Park Service. These discount cards are still honored under the Senior Pass program rules, so there is no need to worry about whether or not you still qualify for discounts.
Instead of being called "Golden Age Passports", the government has changed the name of the newly issued cards to "Senior Pass". Both the new and old cards will get you the same entry and amenity fee discounts.
A Senior Pass Card is one in a series of 3 other discount cards known as the "America the Beautiful National Parks and Federal Recreational Lands Passes".
---
Other National Park Discount Cards for Your Non-Senior Citizen Friends and Family Members
You can help your non-senior citizen friends and family members save money on national park entrance and amenity fees by bringing their attention to these other federal discount card options:
Volunteer Pass Discount Card
FREE for volunteers with at least 500 service hours with participating federal agencies.
Access Pass
FREE for U.S. citizens and permanent residents who have permanent disabilities.
Annual Pass
For anyone who is an avid park goer this $80 pass may be a good investment.
The National Park Service has more information about how to get any of the above 3 recreation discount cards. Learn more about the
America the Beautiful - National Parks and Federal Recreational Lands Passes
.
---
Primary Land Management Agencies That Usually Extend Senior Pass Discounts
Because 7 different federal land management agencies accept Senior Passes, fee discounts or pass acceptance details can vary from location to location. So be sure to check with the below agency that may have jurisdiction over the park you plan to visit so you can verify that Senior Pass discounts are given there.
Bureau of Land Management
Bureau of Reclamation
Corps of Engineers
Fish and Wildlife Service
National Park Service
Tennessee Valley Authority (TVA)
USDA Forest Service
---
Retirees...Create a New Legacy, Share Your Lifetime of Wisdom With Millions Globally, Supplement Your Income, and Begin an Inspiring Retirement Project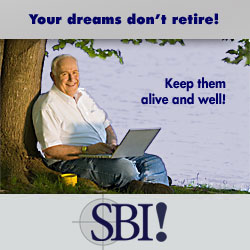 ---
Be sure to read up on all the rules of use because you may need special decals or hangtags or display methods for your Senior Pass to prove you have one upon entry to certain areas. You will also usually need a photo id to verify you are the one who owns the Senior Pass at sites with maned gates.
Also keep in mind that at "per vehicle" fee sites, one Senior Pass will cover the pass owner plus three other adults (16 or older). Children under 16 usually get in free. At "per person" sites only the pass owner may be given the discount.
But if you have two vehicles and two people with Senior Passes in your group, be sure one is in each vehicle when you approach the pay gate at "per vehicle" sites so both vehicles will be covered by the discounts, assuming you do not have more than 4 adults in each vehicle and those vehicles are non-commercial types. You should verify any details about Senior Pass usage rules via the list of site contacts below.
How do I get a Senior Pass?
There are two ways to get your Senior Pass - by mail or in person.
If you get it by mail, it will cost you an additional $10 "document processing fee", for a total cost of $20. Still a good deal.
You can fill out and print a Senior Pass
application from the USGS
.
The application has instructions on it explaining what else is needed and where to mail it to to get your pass. You will need to supply a copy of proof of age and residency such as a State Driver's Liscence, Green Card, or US Passport.
You can also buy a Senior Pass in person directly from federal recreational sites that accept Senior Passes -
here is an extensive list of state sites and contact information
where you may be able to purchase and use your pass.
If you buy your Senior Pass in person at these sites, it will only cost you the $10 with no additional fees. But you will need to call ahead to be sure any particular site actually has passes available.
Also be sure to bring proof of age and residency such as a State Driver's Liscence, Green Card, or US Passport. But before making the trip, please still call ahead and verify availability and what exactly you will need in order to be issued your Senior Pass.
---
Earn With Your Senior Pass...Turn Your Excursions or Hobbies Into A Supplemental Income and Connect With Millions Worldwide - Watch This 1 Minute Video and Follow Link at the End to Find Out How
---
For almost as little as a Senior Pass costs, you can get another dirt cheap source of huge senior citizens discounts with an AARP membership when you turn 50 or older.
Here is my
Guide to AARP discounts and benefits
.