AARP Discounts, Benefits, Deals, and Products for Senior Citizens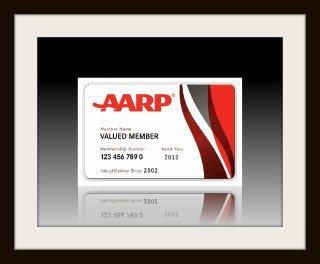 AARP Discounts make an AARP membersip card one of the best investments senior citizens can make.

AARP Discounts - what are they and how I can get them?

AARP stands for "American Association of Retired Persons" and is a nonprofit membership organization which helps millions of Americans age 50 and over improve their lives.

To get AARP discounts all you have to do is pay a small fee to become a member.
(see below dues summary for current deals on AARP membership)


Is AARP Membership Worth It?
An AARP membership card can save you a lot of money with senior discounts on restaurants, hotels, cruises, rental cars, insurance, investments, shopping and more. With the low cost of membership and plethora of senior discounts, it is very easy to recoup your yearly membership dues with the money saved on even one or a few purchases. So yes, for most seniors AARP membership is a definite no-brainer. 

AARP has been around since 1958 and the low cost membership (see dues costs below) is a smart investment because of all the discounts, benefits, and support they offer. There is power in numbers and with AARP's large base of older Americans, they are able to negotiate what are often the best discounts you will find anywhere, even compared to those juicy deals listed on my extensive Senior Citizen Discounts list.

Another perk is the AARP Magazine for members which has the world's largest circulation and is a great source of information for older Americans. They also publish the AARP Bulletin and AARP Viva (focused on Hispanic people age 50 or older), both are excellent sources of news and wisdom for older Americans and retirees.
When I asked my frugal senior citizen mother, "Is your AARP membership worth having?" She quickly replied (as if shocked by my question),  "HECK YES! The Outback Steakhouse Discount of 10% for AARP members...alone makes it worth it! We save hundreds of dollars a year JUST with restaurant discounts for AARP members. We save $thousands if you include the insurance discounts, travel discounts, etc."
So of course AARP restaurant discounts for senior citizens is just the tip of the discounts iceberg, as you can see below...
---

How much does an AARP membership cost?

In the U.S. AARP Membership costs are as follows (as of June 26, 2018):


$16 for a 1 year AARP membership
(Current Promotion: 

1 year with Automatic Renewal selected ($12 first year - Save 25%)




$43 for a 3 year AARP membership (saves you $1.67 per year)




$63 for a 5 year AARP membership (saves you $3.40 per year)





In Mexico or Canada AARP Membership costs:




In other countries AARP Membership costs:



As you can see from the low cost of membership, if you are age 50 or older, joining AARP is a no-brainer because just one flash of your membership card at a restaurant, hotel, pharmacy, ticketing counter, or retail store and you very well could more than recoup your annual membership dues with only one purchase. Younger spouses qualify for benefits too, even if only one spouse is age 50 or older.

Below is a list of many of the companies that offer AARP discounts, as well as other great AARP money saving programs and benefits for senior citizens. Just keep in mind that in this economy special deals and discounts are constantly in a state of flux. If you find a great deal at the right time, take advantage of it. Discounts are often here today and gone tomorow, especially if the economy starts picking up steam.

While the AARP discounts tend to be negotiated for longer term periods of time, changes still occur. So for the latest updated AARP products and services deals, I recommend you visit products.aarp.org/benefits or call 1-888-OUR-AARP to verify any discounts or offerings they list in their directory so you are not taken by surprise by any changes that may have occurred.


---

AARP DISCOUNTS for SENIOR CITIZENS
Shopping Discounts
Dunham's Sports


Everyday Savings Center powered by NextJump


Grocery Coupon Center powered by Coupons.com


Kellogg's


Michaels Stores


Tanger Outlets


Teleflora


Walgreens


Dining & Entertainment Discounts
Bubba Gump Shrimp Co.


Chart House Restaurant


Claim Jumper Restaurants


Denny's


Landry's Inc.


Landry's Seafood House


Rainforest Cafe


Regal Entertainment Group


Restaurant Discount Center powered by Restaurant.com


Saltgrass Steakhouse


Home, Auto & Technology Discounts
AARP® Legal Services Network from Allstate


AARP® Roadside Assistance from Allstate


ADT Companion Service


ADT Home Security


ADT Security Services, Inc. Small Business


Budget Truck Rental


Consumer Cellular


Health & Wellness Discounts
AARP® Vision Discounts provided by EyeMed


American Council on Exercise (ACE)


ACE Fitness Professional


Gold's Gym


Leslie Sansone's Walk at Home Program


Smooth Fitness
---
Retirees...Share Your Lifetime of Wisdom With Millions Globally, Supplement Your Income, and Start an Inspiring Retirement Project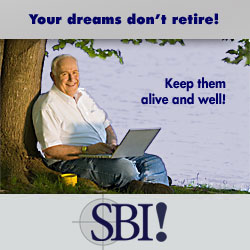 ---

SENIOR TRAVEL DISCOUNTS and BENEFITS
Car Rentals
Alamo Rent A Car


Avis Rent A Car


Budget Rent A Car


Enterprise Rent-A-Car


Hertz Car Rental


National Car Rental


AARP Senior Hotel Discounts
Aloft Hotels


Andaz


ARIA Resort & Casino


Ascend Collection


Baymont Inn & Suites


Beau Rivage Resort and Casino


Bellagio


Best Western


Cambria Suites


Circus Circus Las Vegas


Circus Circus Reno


Clarion Hotels


Comfort Inn


Comfort Suites


Days Inn


Econo Lodge


Element Hotels


Excalibur Hotel and Casino


Four Points by Sheraton


Gold Strike


Grand Hyatt Hotels


Hampton Hotels


Hawthorn Suites


Howard Johnson


Hyatt


Hyatt Place


Hyatt Regency


Hyatt Summerfield Suites


Knights Inn


La Quinta Inn & Suites


Le Meridien


Luxor


Luxury Collection


MainStay Suites


Mandalay Bay Resort & Casino


MGM Grand Detroit


MGM Grand Las Vegas Hotel & Casino


Microtel Inns and Suites


Monte Carlo Resort and Casino


New York-New York Hotel & Casino


Park Hyatt


Quality


Ramada


Rodeway Inn


Sheraton


Sleep Inn


St. Regis Hotel


Suburban Extended Stay Hotel


Super 8 Motel


THEhotel at Mandalay Bay


The Mirage Resort and Casino


The Signature at MGM Grand


Travelodge


Vdara Hotel & Spa


W Hotel


Westin Hotels & Resorts


Wingate by Wyndham


Wyndham Hotels & Resorts


Senior AARP Discounts on Cruises
Blount Small Ship Adventures


Hurtigruten


MSC Cruises


Norwegian Cruise Line


Variety Cruises


Vacations & Tours AARP Discounts
Collette Vacations


Endless Vacation Rentals


Explorations


General Tours Small Group Traveler


Grand European Tours


Group IST


Journeys Unlimited


Journeys of Jewish Interest from Group IST


Regina Tours


The RIGHT Vacation Rental


Untours


Flights & Planning AARP Discounts
AARP® Roadside Assistance from Allstate


AARP® Travel Center powered by Expedia®


British Airways


MedjetAssist


Park Ride Fly


---


SENIOR DISCOUNT on HEALTH PRODUCTS
Medicare Eligible Discounts
Medicare Advantage Plans


Medicare Part D


Medicare Supplement Plans


Medical Supply Services provided by Prescription Solutions


Insurance AARP Discounts
Dental Insurance Plan


Hospital Indemnity Insurance


Major Medical Health Insurance


Long Term Care Insurance


Other Offerings and Deals
Care Provider Search provided by Genworth Financial


Fitness and Wellness Program


Health Essentials Catalog from Walgreens


Hearing Care Program provided by HearUSA


Prescription Discount Program from Walgreens


Vision Discounts provided by EyeMed


SENIOR DISCOUNTS on INSURANCE PRODUCTS
Health Discounts for Seniors
Dental Insurance Plan


Hospital Indemnity Insurance


Major Medical Health Insurance


Long Term Care Insurance


Financial AARP Discounts
Automobile Insurance


Classic/Antique Automobile Insurance


Homeowners Insurance


Life Insurance


Mobile Home Insurance


Motorcycle Insurance


Puerto Rico and U.S. Virgin Islands Property & Casualty Insurance


Recreational Vehicle Insurance


SENIOR DISCOUNTS on FINANCIAL SERVICES
Automobile Insurance


Classic/Antique Automobile Insurance


AARP Visa Credit Card from Chase


AARP® | Financial Guidance Services provided by Charles Schwab


Homeowners Insurance


Life Insurance


Lifetime Income


Mobile Home Insurance


Motorcycle Insurance


Puerto Rico and U.S. Virgin Islands Property & Casualty Insurance


Recreational Vehicle Insurance



AARP FOUNDATION MONEY SAVING PROGRAMS for SENIOR CITIZENS

AARP Foundation is an affiliated charity that provides security, protection, and empowerment to older persons in need. It is supported by thousands of volunteers, donors, and sponsors. The AARP Foundation offers a wealth of money saving programs for older people and retirees.


AARP Foundation Tax-Aide Program - volunteer supported FREE Tax Preparation and Assistance for low to middle-income people, especially those age 60+. Tax-Aide works in cooperation with the IRS and has has been helping millions of lower to middle income tax filers with free tax services and advice to help get all qualified tax credits and deductions for over 40 years in every state in the U.S.A.


AARP Driver Safety Program - AARP member or not, for less than $20 in most states you can take an online or offline AARP Driver Safety Course like millions of others have done since 1979. With no test to pass, you will get a certificate of completion from either an offline or online course you can then present to your automobile insurance agent for possible big auto insurance premium reductions. Auto insurance safe drivers discounts are common with most auto insurance companies if you ask about it.

In most states (except New York which is a little more) the course costs $12 for AARP members and $14 for non-members for the course conducted in a classroom. For the online drivers safety course, the cost is only $15.95 for AARP members and $19.95 for non-members.


What a great investment. Spend a few bucks one time for a drivers safety course and you might get a certificate the will get you a substantial discount on your auto insurance. You will probably become a safer driver too which can also help to keep your premiums from rising as a result of future tickets or accidents.

It pays to become a more defensive and aware driver with the AARP drivers ed course. Just be sure to call your insurance agent ahead of time to make sure the certificate will indeed lower your premium. Get your agent's word in writing if you want somewhat of a guarantee they will not go back on their word, though if the discount exists is likely they will give it to you if you meet their requiremnts. So check before you commit to taking the AARP course.

The AARP Driver Safety Program is supported by a grant from Toyota Corporation to the AARP Foundation. You can find out more about the program here: http://www.aarp.org/driversafety



AARP WorkSearch Program - offers online guides, tutorials, tools, and services to help senior citizens stay organized and find success while navigating through the entire scope of the job search process. AARP Worksearch offers lots of helpful career focused information along the way to help find which jobs are right for you, tap social media to connect with employers, and understand exactly what they are looking for in an employee.


Disclaimer:
Please verify details about AARP discounts, programs, and benefits directly with AARP.org. This information is meant only as a starting point for your own due diligence. I do not guarantee the accuracy of any information on this page and all discounts, programs, and benefits can change at any time and without notice. There are also usually special restrictions, minimum purchase requirements, Blackout Dates, and other stipulations that should be confirmed in writing prior to you making any purchasing decisions.
---

Did you know that for only $10 (less than what an AARP membership costs) you can get your "Senior Pass" from the federal government and reap huge lifetime senior citizens discounts.

Here is my page on How to get a Senior Pass Discount Card.