Connect With or Contact Frugalicity to Ask, Tell, or Share Anything Related to Frugal Living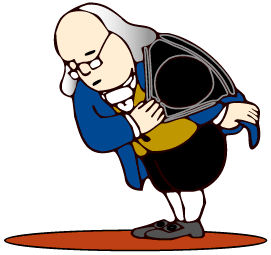 Greetings fellow frugal person!


Marc here. I'm Frugalicity.com's resident parsimonious scientist, founder, and editor.


I am happily at your service, and I'm looking forward to reading your pearls of wisdom and answering your questions.


Simply send me your message via the email contact form toward the bottom of this page and I will try my best to reply to you within 48 hours.

By the way, here's a couple of tips to perhaps help you find answers and new updates quickly...


TIP#1: First try Site Search below
For the quickest answers to any questions you have, you may want to first type your search terms into the below site search box to see if your topic of interest is already covered in the many pages within this site.


TIP#2: Get Updates and keep in touch!
If you are interested in staying in contact and being notified of all the latest updates and money-saving resources and tips as soon as they are published to Frugalicity.com, please consider these other free channels...


All the very best to you,

Search Frugalicity.com





Get All the Latest Updates via Our Blog, Twitter, Facebook, or RSS Feed





Join Our Free Mailing List for "Frugalicity Almanac"
Response Time
If you don't get a response within 36 hours, please check your email spam folder because there is always the chance non-spam messages can erroneously end up there due to over-zealous spam filters.
TIP: 
Most email programs have a "whitelisting", "safe sender list", "junk mail protection", or a similar feature which allows you to trust a site or mark messages as NOT SPAM so future messages from those senders will not get filtered out again. Adding an email address to your contact folder might also do the trick.
Check Email Address for Accuracy!
Please be sure you accurately typed your best email address into the above form. If your email address is inaccurately entered, I will have no way to know you contacted me, and thus no way to respond to you.
SPAM-free Zone!
Have no fear...as you can see in my privacy policy - I promise to never share, sell, trade, or publish your email address. And I will NEVER spam your inbox either.
I only use your email address to respond to your questions or comments sent to me through the above contact form. Or I use your email address to send you your free subscription to "Frugalicity Almanac" if you decide to sign up for our newsletter updates via the separate newsletter sign up form you see in the above grey box under my signature. The contact form and newsletter sign up form are completely separate options.


Top
Return to the Frugal Living Tips Index from Contact
| | |
| --- | --- |
| | Please click "Like" to help other frugal families find this page |

Share Your Pearls of Wisdom...