Connect With or Contact Frugalicity to Ask, Tell, or Share Anything Related to Frugal Living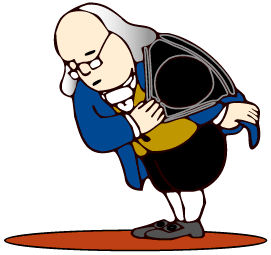 Greetings! Marc here. I'm Frugalicity.com's resident parsimonious scientist and founder.
I am happily at your service, and I'm looking forward to reading your pearls of wisdom or replying to your questions.

Simply send me your message via the email contact form toward the bottom of this page and I will try my best to reply to you within 48 hours.

By the way, here's a couple of tips to perhaps help you find answers and new updates more quickly...


TIP#1: First try Site Search below
To find a topic of interest fast, simply type your search terms into the below site search box to see a list of pages within Frugalicity.com which may already cover that topic.


TIP#2: Get Updates and keep in touch!
If you are interested in staying in contact and being notified of all the latest updates and money-saving resources and tips as soon as they are published to Frugalicity.com, please consider these channels...


All the very best to you,

Search Frugalicity.com


Get All the Latest Updates via Our Blog, Twitter, Facebook, or RSS Feed
Join Our Free Mailing List for "Frugalicity Almanac"
I promise to never share, sell, trade, or publish your email address, nor will I ever spam your inbox.
Tip #3:
If you'd like to also be added to my FREE mailing list to be notified of all the latest frugal living updates via my newsletter "Frugalicity Almanac", just click the little box right above where you type your message in the above contact form.
Tip #4:
If after a few days you haven't received a reply from me, try checking in your "Spam" or "Junk" folder since email programs are notorious for erroneously filtering non-spam messages into those folders. If you use a Gmail address, try checking in your Gmail "Promotions" tab.
Or you can always come back here and try contacting me again, being sure to use your best email address and double-checking there's no typos.


Top
Return to the Frugal Living Tips Index from Contact