Expert Small Business Website Building Service
"How to Drive Big Growth on a Bootstrap Budget"
It's time to stop dreaming, and start GROWING your business online. This page is about a frugal way to DIY, or to have a professional website cost-effectively built for you by a team of top web experts.


Disclosure: I use the below described small business website building system (SBI!) to build Frugalicity.com, in addition to another website, and I plan to use it for other future sites as well.

I love the tools, instructions, results, frequent free upgrades, helpful forum community, and great value of this all-in-one package. It's my favorite one-stop-shop!

Because I have been a passionately satisfied repeat customer myself since 2005, and because I strongly believe this product may also help others grow their businesses, I decided to join their best-of-the-web referral program so I could help anyone grow their business while helping to also grow mine. A win/win.

Thus I may receive a small finders fee for purchases made by someone I refer to SBI from this page and site. Any such fees help me keep Frugalicity.com ever-growing with free useful information.

I only recommend high quality products I've used and like myself and which I feel would be of great value to site visitors. Please do feel free to contact me if you need any further advice or details about any aspect of SBI. I'd love to help you in any way I can.

P.S.

You can also call and talk to the friendly SBI web experts for a FREE consultation on how SBI can work to help you start a web business or drive growth of your already existing small business. Use the below phone number and promo code: NETVANTAGE.

Wishing you much future success,

See how it works...click here to jump down this page and view a short overview video.

Local Businesses are coming online at an ever-accelerating pace because of the tremendous growth potential.

And then there are the Harris polls which show that most people fantasize about escaping the Rat Race...about being their own boss...and about creating or growing a successful home-based small business.

Unfortunately, many current and wanna-be business owners still have not ventured online on account of fear due to being once bitten twice shy, or simply because they've heard about others' bad experiences.

Much of this fear and analysis paralysis is justified because there is indeed the rampant risk of being taken advantage of by all the get rich quick garbage and fly-by-night "search marketing experts" the net is super-saturated with.

Yes, I too was a dreamer once and also had a few unfortunate run-ins with some of these GRQ "gurus".....BUT now I'm a doer and I have found a REAL and proven strategy to build foundations under my castles in the air.

I think you will be intrigued by my below thrifty and highly effective methods. And you don't have to take my word for any of this. My discovery is evidence-based, no leaps of faith are required, as you'll see with all the proof.

If (like myself) you are already a current frugal business owner looking for a proven and cost-effective way to create new growth for your local small business (yet on a boot-strap budget), read on...
You will learn how I and many other small business owners are using SiteSell's terrific all-in-one "SBI!" system of unlimited ultra-secure hosting, best of the web page builder, traffic building tools, great keyword research program, and thorough step-by-step instructions to grow and market our businesses online, while increasing profits with minimal over-head.
SBI is the Holy Grail for anyone intent on bootstrapping business growth.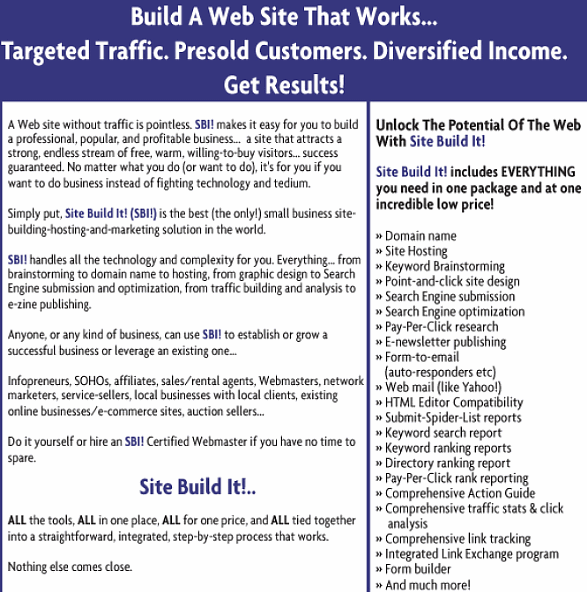 Update:
Like thousands of other SBIers, Judd Burdon has now built upon his above original success with SBI and created exponentially greater success and freedom to live life on his terms.

Click here to see all his exciting updates and read about his latest ambitious adventures since first starting with SBI.

His on-going case-study updates (and the many other case studies linked to from the above page), illustrates how just about anyone can start or grow a business with the all-in-one SBI site hosting, site building, and site marketing system...with the potential to achieve greatness.

With SBI, Judd has gone from "Asphalt Man" to "Digital Man"....and now soon... "Big Company Man" and he now lives a life truly without limits.
Congratulations Judd!
Imagine a Yellow Pages™ Ad to the Power of 1,000
As you can see from Judd's letter above, a professional, high traffic website is like having a SUPER Yellow Pages ad, and at a fraction of the cost...with GLOBAL reach.
No matter what the nature is of your skills, business, or customers, it's no longer expensive or difficult to build a professional, popular, and profitable website that can passively drive sales from all parts of the globe 24/7/365.
This page is about SBI's Do-It-Yourself and Do-It-For-Me options that will empower you to grow your business on the web successfully.
SBI is my favorite bargain and includes a high quality step-by-step system of tools and techniques which I credit with empowering me to finally turn my fantasies of building an online business into reality.
Several years ago I knew little about the web, much less about building websites. I still have a lot to learn, but I owe SBI for giving me a strong foundation and the tools to keep growing and growing.
I now receive tens of thousands of page views a month to my 2 SBI sites, and they attract targeted visitors from over 100 countries worldwide. My sites also spin off a nice and steady monthly passive income too.
If a non-techie like me can do this....just about anyone can!
Harnessing the power of the web to grow your business is a must. And as you'll see below, with the everything-included SBI system, it is not the rocket science or mission impossible many business owners fear.
Whether you are someone who'd rather diy (like me), or whether you would rather have a professional website built for you by the experts, SBI has an option tailored to your goals (see short videos below).



Benjamin Franklin...NOT Scrooge McDuck
I don't know about you, but I run my businesses like I run my household...with an iron fist on the coffers and an eagle eye always looking out for improved efficiency, waste reduction, good values, fiscal security, sustainable cash flow, and equity growth.
I disdain waste, inefficiency, and poor workmanship.
You can bet that anything I'm spending money on has been thoroughly researched, tracked, and proven to be a great value and fills a need very effectively.
If something isn't giving me the most bang for my buck, then I'm likely to jettison it and replace it with a better mouse trap that does.
I'm a very tough customer in other words. But discerning as I am, I've been a very happy repeat customer of SiteSell's SBI since 2005.
Their new sleek and intuitive BB2 drag and drop page builder is the best I've ever used. And the powerful BrainStromIt! keyword / competition analyser is an absolute secret weapon for doing market research and finding out what visitors desire in content.
There's an entire universe of other tools and resources and since 2005 it has all worked very well for my sites.  (I have plans for additional SBI built sites currently in the works.)
For me, the ultimate goal of my inherent frugality and owning my own businesses has always been not to be a "rich" money-grubbing Silas Marner...but instead, to be financially independent and thus free from ever having to work a 9 to 5 job I hate...
I don't care about money so much as I do about the FREEDOM and INDEPENDENCE it enables.
"Conspicuous Consumption" and "Discretionary Spending" has never been a big part of who I am. And I operate my businesses as frugally as I live my life.
I will admit though that a few years ago I was just another wage slave trapped in a stressful and unhealthy job I HATED!
But not anymore!
I feel certain I have found my perfect business building solution with SBI, and it has since helped me achieve my goal of working for myself full-time at home.
I don't miss anything about the Rat Race.


---
"Not for to hide it in a hedge,
Nor for a train attendant,
But for the glorious privilege
Of being independent."


—Burns


---

Partially as a result of years of my frugality, I was finally able to bid farewell to my unhealthy corporate job a few years ago and I now earn a steady income from this and other growing content websites.
My perseverence and frugality are undoubtedly key reasons why I can now afford to be my own boss...BUT there is another major part of the puzzle that goes perfectly with my fiscal conservatism.
It is SBI's all-inclusive system outlined in the following short videos which greatly empowers me to be able to earn a living from my websites, and with minimal over-head too.
Proven results, very high quality, and ultra-low operating expenses. That's the type sweet spot I always like to find in anything.
SBI's expert small business website building service and system is the perfect solution for frugal and time-constrained business owners who are looking for automated ways to grow.
As you'll see, a high traffic website can also open up a whole world of possibilities to create new streams of revenue.
SBI includes an extensive monetization tips and techniques library devoted to step-by-step instructions, ideas, and tutorials on how to turn site traffic into income.
And SBI is not just for growing existing businesses. The all-in-one package is also perfect for anyone else who has always wanted to start a small home-based business, but who has not yet taken the all-important first step because they don't know where to begin.
Here are more on-going case-studies and other rock solid proof of how just about anyone can grow or start their own boot-strap business with SBI. It can work for you too.
If only my below mentioned hoodooed friend had invested a few minutes to watch the following video. He might have saved tens of thousands of dollars, and received the keys to his own cost-effective and professional website that actually works to drive significant business growth on minimal operating costs.
But ooooh nooooo...he followed the herd and got fleeced!
Don't get fleeced by the many high priced glossy brochure site generating fleecers. There's a lot of 'em out there.



Need a Turn-Key Website That Works?
Watch this Short Video...
Don't Have Time? Let The Experts Do It For You
Learn more about how this team of leading web pros will put the proven C

T

P

M process to work for you to drive growth for your business locally and globally
See what else this expert small business website building service will do for your bootstrap local business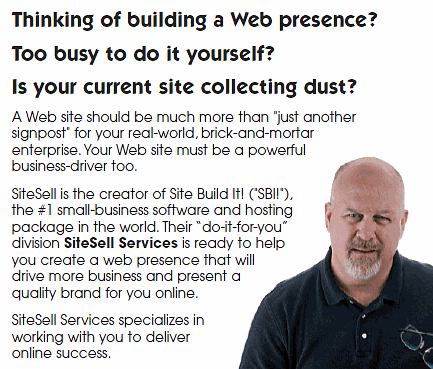 Call the below number and use promo code: NETVANTAGE for your free consulation with a top web professional...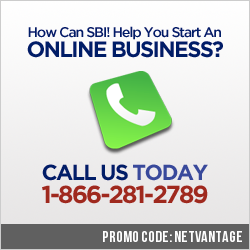 You can also ask questions via the contact form here:
Ask the Experts anything!
Many Webmasters Really Are Not
Web
MASTERS
The web is a beautiful low overhead growth driver for most businesses IF you learn to harness the power of the fundamental reality of how the web REALLY works - and don't fall (as so many do) for over-priced web design services, SEO scamsters, or clueless webmasters who charge for barren online brochures that attract little to no traffic.
A friend of mine recently paid $50,000+ for one of those glossy brochure sites, with few pages, little unique content, and as of yet virtually zero traffic.
THAT lump sum investment is a very big and dangerous risk to take for a small business like his. That is the anti-thesis to bootstrapping it. 
If only he had listened to my advice about my preferred expert small business website building service and system.
The SBI experts use the same intuitive step-by-step system that I am currently following to build this very website and another, and which drives tens of thousands of monthly visitors sent free from the major search engines....


And Guess How Much I Am Paying to DIY with SBI?
Only 82 cents a day for EVERYTHING...ever!
I NEVER have to pay more than that, no matter how much my site grows. 
Talk about a bargain. All the tools and instructions are included in the price, and I can have unlimited pages on a site with never anything extra charged for bandwidth usage or file storage.
SBI effectively saves webmasters of higher traffic websites potentially thousands of dollars per year in hosting fees when compared to what most other hosts would be charging to host those same higher traffic websites.
Some SBI sites are known to attract 10,000+ visitors per day!
That level of traffic could easily cost thousands of dollars per month in hosting fees alone elsewhere, versus the 82 cents/day SBI charges me.
If you have any experience with "cheap web hosting", you probably will realize that SBI is one of the best deals on the world wide web.
Regular web hosts will nickel and dime you to death for every little needed add-on, and they often will charge site owners much more than SBI due to their tiered pricing that kicks in as your file storage and bandwidth grows.
Tiered pricing is not only irritating, but it raises your overhead like an upward pro-rating tax on any growth you might see.
The more traffic you get, the more the regular hosts will hold their hand out. Reminds me of the IRS. 
But the more successful you become with your SBI site, the better your value becomes because your over-head is fixed in stone at 82 cents per day (I pay a year in advance, but they offer a monthly payment plan too  for ~$30/mo for those who prefer that).
Unlimited bandwidth, pages, and storage alone is a major reason I love SBI!



"SBI is not JUST Ultra-Frugal Web Hosting, It's an Ultra Frugal Marketing, Hosting, AND Business Building Package of Tools and Step-by-Step Instructions"



And with all the other powerful marketing tools and tutorials, SBI is such a great value it is far and away better than any regular web host.
Regular hosts don't even offer the all important training and keyword brainstorming and content tools that SBI includes in its package.
With non-SBI hosting you will be on your own to buy and assemble the various parts and figure out how best to integrate and use it all (and that's not at all easy if you are new to websites and online marketing).
There's a lot that has to be done in the background and foreground for a website to become successful.
SiteSell (the parent company of SBI) has a long track record of empowering web success since the late nineties. SBI has been around since at least 2003 and has perfected the path to online success down to a science.
If you chose to diy, the 10-Day Action Guide is just terrific and leads you by the hand every step of the way. The helpful forums and hundreds of tutorials are unmatched too.
SiteSell is constantly rolling out new add-ons and upgrades to SBI, with never a rise in price! Yes, you read that right. They NEVER raise the price even though the system keeps getting more and more powerful.
The price has not changed one time since I joined in 2005, and I suspect there hasn't been a price increase since well before then.

Newest FREE Upgrade: Mobilize It! Just Released

As I write this, SBI just launched the new and much-anticipated Mobilize It! functionality. It's yet another of many free powerful upgrades added this year along with the new multi-million dollar upgrade to the ultra-sleek BB2 site designer and page builder. Love it!
So in addition to sky's no limit designs and vastly more efficient page building, SBI sites can now be easily mobile phone optimized.
Did the price of SBI increase? NOPE! 
That's yet another important business building advance and great free upgrade most non-SBI site owners probably won't have for a long time. SBI site owners are ahead of the pack by having mobile-friendly websites.
Mobile traffic is growing very rapidly. So the benefits of this mobile upgrade will go straight to our bottomlines due to better user experience and thus better mobile traffic monetization.
Many more free upgrades are already underway and are slated to be added throughout this year. It's always fun seeing all the new releases that get frequently rolled out.
The new CSS driven Site Designer and the oh-so-powerful BB2 page builder just keeps getting better and better. It's a real joy to build new pages with it.
Again, it's the best page builder I've ever used (and I've used many others). No coding skills are necessary to achieve a beatiful look and feel for pages and overall site design.
As you can see from the following short video of a page being built using BB2, it's all drag, drop, and click simple...
2 Minute Quick Tour of the New Sleek Site Designer and BB2 Page Builder in Action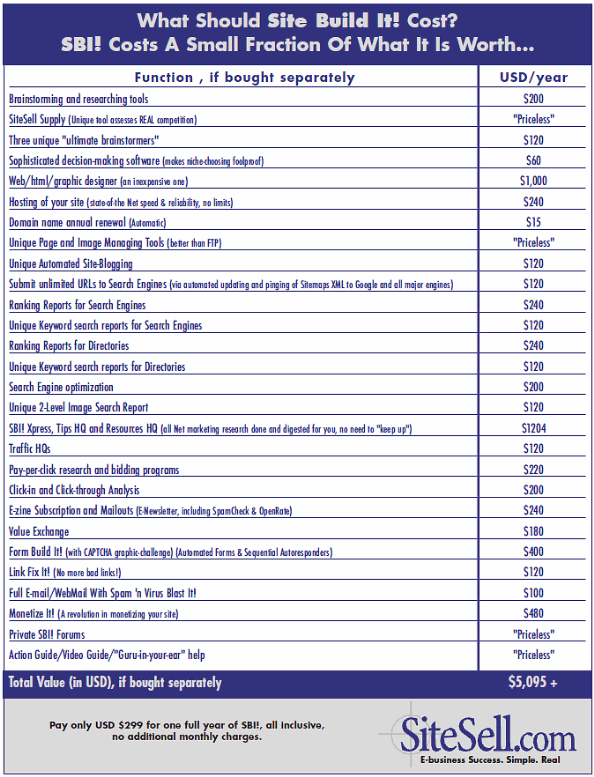 50 Grand ... Ain't So Grand!
Unfortunately, my above mentioned spend-thrift friend did not get such a good deal.
Like many over-spending business owners, my much less frugal friend mistakenly thought that an obscene price meant he'd get obscene traffic and profits.
Sorry, it often does not work out that way for many businesses investing huge sums to build their online presence.
Neither my fleeced friend or his so-called webmaster understand the fundamental reality of how the web can work naturally to significantly grow small businesses very cost-effectively.
It is really surprising how clueless many webmasters are about the really important truths of what makes for websites that actually WORK.
Many "web designers" are only knowledgeable about the wrapping, which is secondary to content.
If only a pretty site was all there was to online success. Most everyone would be successful in that case.
But in the real world most online businesses end up struggling if they don't get the under the hood content engine purring...pretty wrapping or not.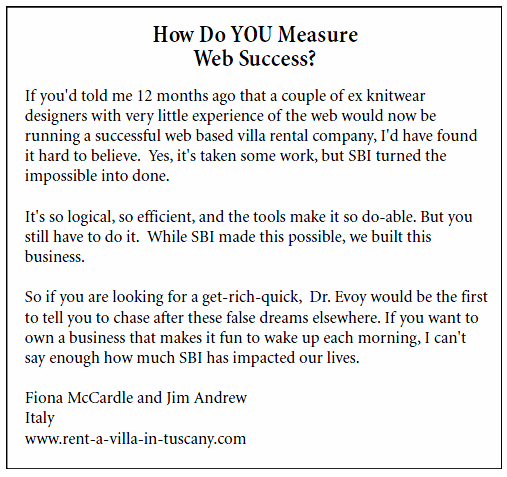 The Fundamental Reality Online
Offline, business success is usually dependent on:
Location ... Location ... Location.
However, in the online world, business success is more dependent on:
 
Information ... Information ... Information!
This is the fundamental reality many webmasters and small business owners are missing.
It's not just about cheap hosting or having a pretty website. Those things are not the key.  
The key is adding value via high quality keyword-focused content!
This is at the core of the C

T

P

M process, and it is the strategy that has helped tens of thousands of small bootstrap businesses (including mine) to harness the power of the internet to drive highly targeted leads on a local AND global scale.
Unfortunately, small businesses are clambering to create a strong online presence before their competition does, and the first choices made often turn out to be over-priced decisions or putting the monetization cart before the horse.
Traffic is the life-blood of any successful online venture. Most websites try to monetize too early or never really attract much traffic to their sites because no one teaches them about the above fundamental reality.
Online, if you build it, they won't necessarily come!
Online you have to create valuable content that puts the visitors needs first.  THEN you can monetize that traffic once you have it.  
It seems obvious, but many business owners never realize the above process is the key to getting free and highly targeted traffic from the search engines.
So they end up paying thousands of dollars for paid advertising, and end up hiring the many fly by night search engine optimizers (SEO) and marketers and link builders. It is expensive and it is usually economically unsustainable for the little guys.
For the bootstrap business the above natural method of getting free organic search traffic is far superior to paying for traffic of questionable quality, and it's usually a lot more economical too.
I've looked high and low and I can find no better expert small business website building service.  This is the system of tools and guidance I will continue to grow my businesses with.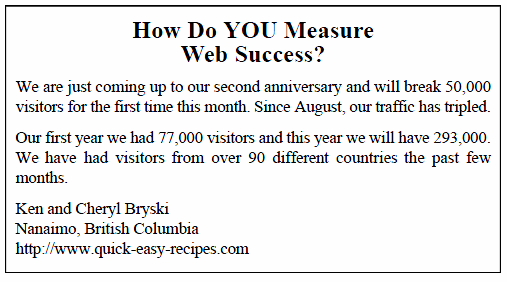 Short Video Introduction to eBusiness Success with SBI
Call for Free Expert Advice About How You Can Grow or Start a Bootstrap Business Online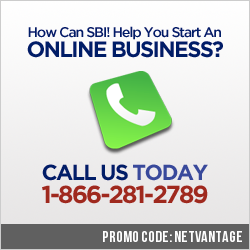 Have any questions about how the Solo Build It! system can enable you to start or grow an online business?

For an enlightening conversation, take note of my special promo code  NETVANTAGE  and call the above phone number for your free expert online business consultation today.

You can also ask questions via the contact form here:
 Ask the Experts anything!
These small business web experts love to talk about ideas for how they can help you start or grow a small business online!
These are professional web consultants, so take my advice and pick their brains to your heart's content. It won't cost you a dime for their advice.
If you want a team of highly skilled web pros to do it for you, then you can ask them for more details on the expert small business website building service.
They can also enlighten you on the build it yourself option if you want to be more hands-on and save even more money by taking the DIY route.
Be sure to ask them about the 90-day totally risk-free guarantee so you can get behind the wheel and take her for a spin first to see if it's right for you and your business goals.



Top
Done with this page? Find hundreds of other money saving ideas
Search Frugalicity.com


Get All the Latest Updates via Our Blog, Twitter, Facebook, or RSS Feed
Join Our Free Mailing List for "Frugalicity Almanac"